JYJ3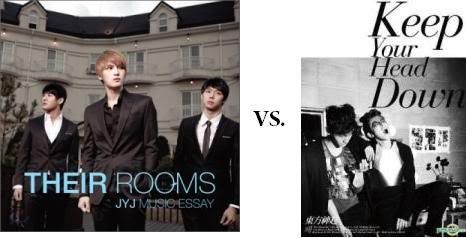 One famous journalist in Korea is doing a survey on twitter to predict who will do better JYJ or HM.
Please vote: http://dw.am/P2b7
Dogsul, the famous journalist,  wrote an article about JYJ,  he says it's an important social issue, future of young artists and the existing one. He also defended JYJ on twitter, and reply to one HM's fan who bashed Micky Yoochun for winning an award.
Source: Dogsul's twitter
Shared by: JYJ3
Lihat pos aslinya 74 kata lagi