JYJ3
Although struggling from a cold, JYJ's Kim Jae Joong successfully started off his Asia tour.
On February 17, Kim Jae Joong met with 5,000 fans at Bangkok's Bitect Hall for his Your, My, and Mine in Thailand concert.
The special mini-concert and fanmeeting in one had fans excited to experience both performances as well as fan interaction, which included a quiz show, a variety of games, and a cooking show. A lucky fan was even given the chance to personally feed Kim Jae Joong some tteokboki (spicy rice cakes).
Kim Jae Joong later went into singer mode to deliver the songs from his first solo album, I. Singing several of his songs, including One Kiss, Although I Loved You, I Will Always, and Mine, Kim Jae Joong rocked on the stage with fans singing and cheering loudly.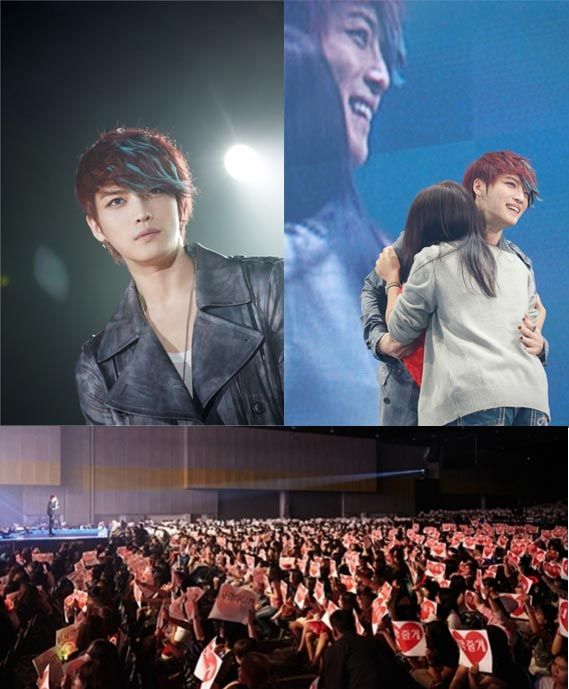 Lihat pos aslinya 717 kata lagi